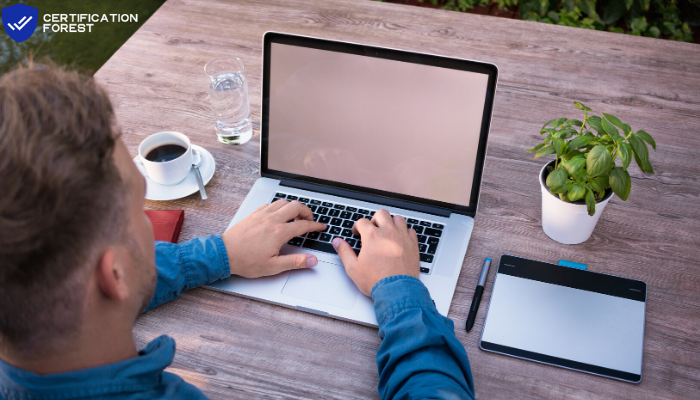 Is there any best training course available for CISSP?
CISSP is the basis of advanced information assurance knowledge for IT experts and professionals. it is often referred to as the "gold standard" of security certifications. It is important for you to know and understand that CISSP is one of the most significant distinctions an IT professional can have.
What is it in true sense?
The full form of CISSP is Certified Information Systems Security Professional and it is considered as a quality standard in the world of information security. Because Cyber certification is catered by (ISC)2 that is an international non-profit organization with more than two hundred thousand certified members. The certification was introduced in the year 1994 and is most needed security certification on LinkedIn. The exam is available in eight languages at eight hundred eighty-two locations in 114 countries. The certification fulfills ISO/IEC Standard 17024.
In the present time many IT security professionals do prefer best CISSP training. It caters information security professional with an objective to evaluate competence and a globally recognized standard of achievement.
Who must do a CISSP certification?
CISSP certification training is absolutely important and game changing for the following professionals:
Director of Security
Network Architect
Chief Information Security Officer
Consultant Security
Security Systems Engineer
Auditor Security
Security Analyst
Security Systems Engineer
IT Director/Manager
Managing Cloud security
Certified Information Systems Security Professional (CISSP) is truly going to be game changing once done successfully.
How can you become a CISSP certified?
Here, are a few steps that you should follow to become a CISSP certified professional!
First of all, understand the format of the test. Find out how it would be and what would be the right way to take it. As you know English is a CAT (Computer Adaptive Test) having 100 to 150 questions. Well, you receive 3 hours to take the exam. You require to score 700 out of 1000 to get certified.
You should know about the eligibility criteria. For example, you require at least 5 years cumulative paid full-time work experience in minimum two domains of the CISSP Common Book of Knowledge. Then you should also have four-year college education degree or a regional equivalent of a CISSP credential from (ISC)2 approved list. It assists you to satisfy a year of the needed experience.
In case you do not have the required experience to become a CISSP professional, you might become an Associate of (ISC)2 by passing basic level the CISSP examination.
You must take training
You have to enrol yourself in a CISSP training program to fetch a comprehensive understanding of course modules. It helps you to pass this exam successfully and permit you to diminish your exam preparation stress.
Is there a free training course available for CISSP?
Well, you might not get absolutely free training course for your prep. But of course, there are some inexpensive courses that you can enroll in. in this way you would get all the material, training, assistance and guidance you need to ace at this test. Moreover, a certified instructor is going to guide you regarding the certification exam. You can even take the help of best cissp training material available to get successful in this exam.
Conclusion
Thus, if you really want to get quality prep and material for your certification then you might have to spend at least some pennies on your training!