EC-COUNCIL CEH v11 Certification and Training - CERTIFIED ETHICAL HACKER
The Certified Ethical Hacker Certification course from EC-Council is one of the most sought-after certification courses and is the most sought-after course in cyber security domain. Certified Ethical Hacking (CEH) V11 Certification training is one of the globally-recognized cyber security courses for professionals. This CEH v11 Certification course is ideal for professionals who manage IT security aspect across infrastructure and shows efficacy about it. Professionals who are looking to make an entry into the cyber security domain and who are looking to clear their CEH V11 examination, you have got everything at Certification forest.
Professional's proficient in the cyber security domain through ethical hacking programs develops to create strategies, as the data violates and rise in hacks globally. As in the latest version, Professionals learned about the latest hacking tools, techniques, and practices used by hackers.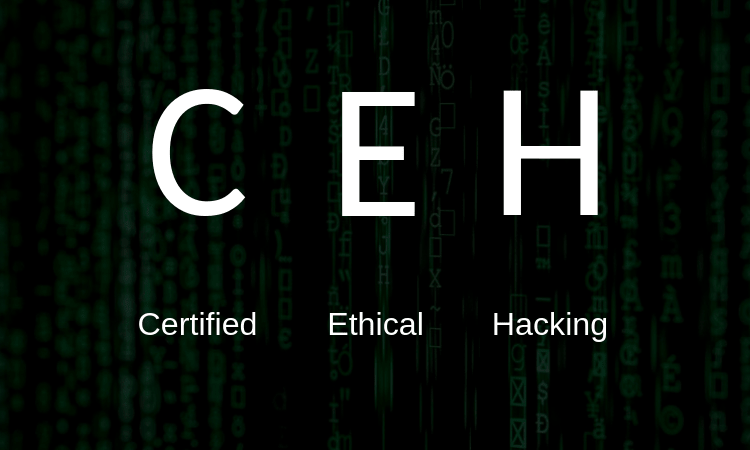 Benefits  Of  CEH v11 Certification
As you must be known to the fact of cyber-criminal getting acknowledged and certified in CEH v11 certification will help you understand that. CEH v11 certification will help you react to threats and events as fast it can. It also equips you with the skills and aptitude as it is important to understand how these culprits conduct their attacks and prepare strategies. 
This will also help you to advance the Information security career pathway. If you have strong fundamentals and interested in security then it is time to go for the CEH v11 certification.

The CEH v11 certification can help you and increase your IT career by increasing your IT security knowledge. By making you learn about the tools and techniques used by hackers.

The most important benefit is increasing salary after earning CEH v11 certification. As the CEH v11 certification is an industry-recognized credential that can open up new opportunities.

It helps you in building strong global community. You get Good networking opportunity even to start your own company.

Benefits you in enhancing your knowledge of vulnerabilities and risks as Cyber-culprits are also updating themselves with evolving technology and they mostly attack and exploit IT infrastructure by intruding through vulnerabilities. As you get CEH v11 certified, you will understand how hackers access your network and exploits system. 

This is very useful for Penetration Testers and other professionals as the CEH v11 certification is not only beneficial for penetration testers, but it is also useful for IT security and network professionals.

It builds Good Corporate Career and helps you in being standard corporate career designations in different roles. 
Why choose Certification Forest for CEH v11 Online Training and Certification?
CEH v11 ethical hacking course is widely recognized and delivered by expert instructors  with certification training to candidates.

Get a comprehensive understanding of globally-recognized information security standard

Move ahead in your career as a Certified Ethical Hacker

Engage with other IT Security aspirants for more knowledge and from various industry sectors to gain proper knowledge of security risk, IT management and threats.

As we have single-single batch, which consists six candidates in each group and have expert instructors, practical sessions to help you clear your CEH exam.

To complete your course, we gave flexibility of choosing batch which suits your date and time.

There is no restriction on batches to be attend until your subscription is expired.

CEH ethical hacking course with CEH v11 online training delivered with Expert Instructors and instructors are experienced more than 10-15 years and are good enough to make you understand the course-depth and its practical work.

We will be cooperative and helpful at every stage.
What you will accomplish:
If you are certified in CEH v11 certification or in any course you will be preferred over others. The certification helps you know in detail about the different vulnerabilities and nuances of IT system is known in detail after getting certified. Few professionals have the requisite skill, knowledge, and expertise to judge the exploit so that is the best to for Risk/Threat/Vulnerability Analyst. CEH professionals are also preferred by the Government institutions, well-known agencies hiring CEH professionals and bodies.
Information Security Analyst/Administrator 

Information Security Officer 

Information Security Manager /Specialist 

Information Systems Security Engineer 

Information Security Professional 

IT auditor 

Risk/Threat/Vulnerability Analyst 

System Administrators 

Network Administrator 

Network Engineer 
As CEH certification consist of seven different domains and CEH Curriculum makes 125 questions.
Domain:
---
– Background (21.79%):
This domain is designed to test an applicant's general knowledge in the field of information security threats and attack vectors. From this one 21% of the material is considered.
Information Security Technologies

Networking technologies

Web technologies

Systems technologies

Communication protocols

Malware operations

Mobile technologies (smartphones)

Telecommunication technologies

Backups and archiving
---
-Analysis/Assessment:
This domain focuses on the mechanics of the types of analysis and assessments which cover two subdomains. An ethical hacker can be expected to perform it mechanically and focused on understanding assessments at a high level. From this one 12% of the material is considered.
Information Security Assessment and Analysis

Information Security Assessment Process

Data analysis

Systems analysis

Risk assessments

Technical assessment methods
---
– Security:
Security is one of the three largest and important domains on the exam. The goal of this domain is to test all aspects of managing security incidents, including prevention and proactive defenses. From this one 23% of the material is considered.
Information Security Controls

Information Security Attack Detection

Information Security Attack Prevention

Systems security controls

Application/file server

Firewalls

Cryptography

Network security

Physical security

Threat modeling

Verification procedures (false positive/negative validation)

Social engineering (human factor manipulation)

Vulnerability scanners

Security policy implications

Privacy/confidentiality (with regard to engagement)

Biometrics

Wireless access technology (networking, RFID, Bluetooth and so on)

Trusted networks

Vulnerabilities

Social engineering and verification procedures
---
– Tools/Systems/Programs
The CEH exam is intended to test an candidate ability and knowledge to operate as an ethical hacker professionally, that's the thing to consider. Domain 4 is the largest one on the exam and divided into three subdomains. From this one 29% of the material is considered.
Information Security Systems

Information Security Programs

Information Security Tools

Network/host-based intrusion

Network/wireless sniffers

Access control mechanisms

Cryptography techniques

Programming languages (C++, Java, C#, C)

Scripting languages (PHP, JavaScript)

Boundary protection appliances

Network topologies

Subnetting

Port scanning (Nmap)

Domain Name System (DNS)

Routers/modems/switches

Vulnerability scanners

Vulnerability management and protection systems

Operating environments (Windows, Linux, Mac)

Antivirus systems and programs

Log analysis tools

Security models

Exploitation tools

Database structures
---
– Procedures/Methodology
This domain tests knowledge of common information security procedures, IT assessments, public key infrastructure and methodologies. From this one 9% of the material is considered. It is divided into two subdomains:
Information Security Procedures

Information Security Assessment Methodologies

Cryptography

Security Architecture

Service-Oriented Architecture

Information security incident

N-tier application design

TCP/IP networking

Security testing methodology
---
– Regulation/Policy
This domain Regulation/policy is the smallest one tested in the CEH exam and helps in the applicant's knowledge of some of the major information security regulations and the evaluation of organizational security policies. As an ethical hacker, the applicant needs to know how to behave in it with information security policies, laws and acts while operating under their jurisdiction. From this one 2% of the material is considered.
– Ethics
This domain of the Certified Ethical Hacker exam tests whether the applicant knows how to use their skills in the proper way or not. This domain helps to test the knowledge of how to behave appropriately in situations that they may face as an ethical hacker and code of Conduct that they signed before attempting the exam. From this one 3% of the material is considered.
CERTIFIED ETHICAL HACKER - CEH v11 EXAM FORMAT
| Exam Prefix | 312-50 (ECC Exam), 312-50 (VUE) |
| --- | --- |
| Exam Title | Certified Ethical Hacker (ANSI) |
| Exam Type | Multiple-choice |
| Application Cost | USD 100 |
| Total Questions | 125 |
| Exam Duration | 4 Hours |
| Passing Score | 60% to 85% |
| Languages | English |
| Exam Title | Certified Ethical Hacker (Practical) |
| --- | --- |
| Number of Practical Challenges | 20 |
| Test Format | I Labs Cyber Range |
| Duration | 6 Hours |
| Availability | Aspen-I Labs |
| Passing Score | 70% |
CEH/Ethical Hacking course is a basic or an entry level course, so candidates without any prior knowledge can definitely join us. This course let other candidate have some basic understanding of networking and also being familiar with Linux OS will definitely be an advantage.
FAQ - Frequently Asked Questions